The Company
Magenta Interiors Ltd was founded in 1996 as a Trade Bespoke Soft Furnishing company based in South West London. We specialise in hand made window treatments, furniture upholstery, bed treatments and small items such as cushions etc. along with an unprecedented reputation for fabric walling. We also provide blinds for office spaces.
At Magenta Interiors Ltd, we possess over 30 years of experience in all aspects of the soft furnishings trade and have a very dynamic and hands-on approach. We work with designers, architects and property developers as well as private clients in the UK and around the globe.
We believe that we can bring a sense of opulence combined with a timeless sophisticated style into any space. Our products are custom made and hand finished to your exact specifications. This means that every product is precisely cut to ensure a perfect fit for any type of window treatment and soft furnishings.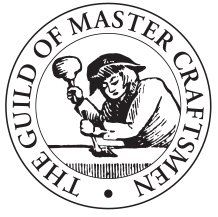 A member since 2015